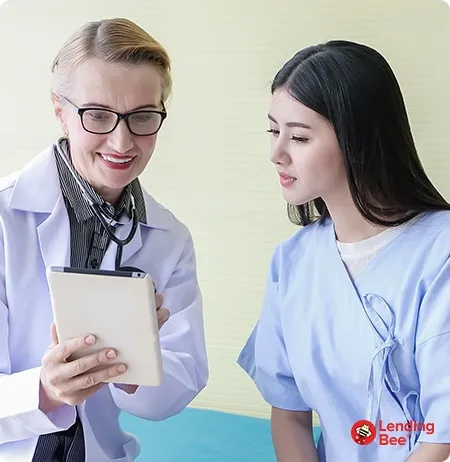 We'll take care of everything. You just need to board the plane.
While the government has been striving to make healthcare affordable for Singaporeans, there are still certain procedures that are costlier compared to the rest of the world.
Some of us might prefer to do certain procedures overseas not only because of the reduced price tag, but also because of their expertise in that particular procedure.
For instance, many Singaporeans opt to travel to South Korea for aesthetic surgeries / procedures because their standard of surgery there is generally better.
If you are thinking of ways to fund your overseas surgery cost, Lending Bee's overseas surgery financing might just be what you are looking for.
An overseas surgery loan is a loan specially tailored to fund the cost of your procedure / surgery. Apart from those, it can also help to cover for the cost of your air tickets, accommodation and living expenses during your time overseas.
Seek overseas medical help with a piece of mind with an overseas surgery financing from Lending Bee®.
Benefits of Overseas Surgery Financing with Lending Bee®
Our overseas surgery financing plan stands out as we provide our borrowers with a wide range of unique benefits.
Better and improved
credit scores
Ease of application
and approval