Personal Loan Calculator
Get the numbers you need here.
We are Lending Bee®
Legal & Licensed Money Lender Singapore
Lower interest rates,
higher borrowing limit
No matter the purpose of your loan, Lending Bee has the ability to cater to your needs.
Convenient loan applications,
exclusive benefits
Enjoy a hassle-free loan application via our mobile app and unlock attractive benefits.
100% Privacy & security,
high confidentiality
Your privacy is our top priority. We will not disclose any of your personal information.
Longer repayment period,
because we can
We provide our customers with a comfortable repayment plan, exclusively crafted.
Easy loan eligibility,
free cancellation
With lowered loan criteria that are easy to qualify, loan approval rates are increased.
Unique packages for all
income groups
We believe that financial help should be accessible to everyone, including those from lower income groups.
Our Credit Solutions
Regardless of the financial knot you find yourself in, our credit solutions will bring you one step closer to achieving your financial dreams. As an experienced private money lender in Singapore, we cater the best loan packages for you.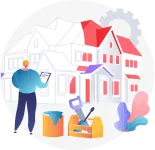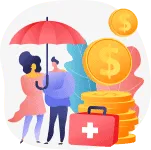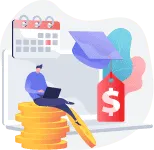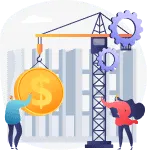 Our Latest Customer Reviews
Borrow with confidence. Lending Bee® licensed moneylender has more than 1,900 positive customer reviews on Google Business.
View more reviews
Mohamed Fadhil
July 31, 2023.
Overall it was a great experience, shoutout to Ivan for his great service and was very kind to explain the whole procedure in detail. Highly recommended!
cyzarine marjo s.nillo
July 30, 2023.
Good customer support
Saras Diya samantha
July 30, 2023.
The staff is friendly and professional. Thank you for the fast agreement.
King Satoshi
July 29, 2023.
Process at lending bee was fast. Honestly, I didn't think it would be that simple. Process was fast, easy to understand and no hidden clauses. Do highly recommend to users who need loans for any types of payments. Please look for Ivan if he is around.
Ivan is very helpful staff.i really recommended this and thumbs up.
Siva Kumaar
July 29, 2023.
Highly recommended Ivan is friendly and fast loan disbursement.
3 Simple Steps

to receive
your instant cash loan

Lending Bee empowers you with the immediate financing that you need.
Submit Online Application
Register an account on our mobile app or simply fill up the loan application form. Takes only 3 mins.
Receive Application Status
Outcome of the loan with the maximum loan amount and tenure will be provided to you in less than an hour.
Fast Cash Disbursement
Head down to your selected Lending Bee® branch, sign the contract and get your money instantly.
Apply Now