Personal Loan Calculator
Get the numbers you need here.
We are Lending Bee®
Legal & Licensed Money Lender Singapore
Lower interest rates,
higher borrowing limit
No matter the purpose of your loan, Lending Bee has the ability to cater to your needs.
Convenient loan applications,
exclusive benefits
Enjoy a hassle-free loan application via our mobile app and unlock attractive benefits.
100% Privacy & security,
high confidentiality
Your privacy is our top priority. We will not disclose any of your personal information.
Longer repayment period,
because we can
We provide our customers with a comfortable repayment plan, exclusively crafted.
Easy loan eligibility,
free cancellation
With lowered loan criteria that are easy to qualify, loan approval rates are increased.
Unique packages for all
income groups
We believe that financial help should be accessible to everyone, including those from lower income groups.
Our Credit Solutions
Regardless of the financial knot you find yourself in, our credit solutions will bring you one step closer to achieving your financial dreams. As an experienced private money lender in Singapore, we cater the best loan packages for you.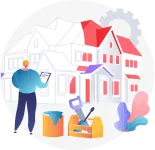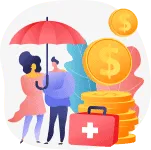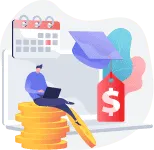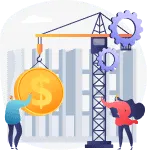 Our Latest Customer Reviews
Borrow with confidence. Lending Bee® licensed moneylender has more than 1,900 positive customer reviews on Google Business.
View more reviews
Kit Play
February 10, 2023.
Located at convenient location. Male Staff who attended to me has been very helpful at my request even though I did not meet some requirements and still be able to assist in a suitable amount. Great customer service.
Aaron Ng
February 9, 2023.
Fuss free transaction. Officer was friendly and understanding. Recommended!!
It has been amazing for all of my loans. Thank you!
Vijaya Lakshmi
February 3, 2023.
Ivan was very helpful. Friendly & understanding
Theodora Flueck
February 3, 2023.
Very good fast approval
Ravin dran
February 2, 2023.
Thanks to Adeline for assisting me. will definitely recommend to others.
toh kokwin
February 2, 2023.
Friendly and nice staffs. Highly recommended.
Amir Hussain
February 2, 2023.
Fast and efficient service. Thank you Adeline for assisting.
Edenn Boi
January 12, 2023.
Well deserved for a 5 star review and especially to Ms Lyn and Ms Cindy. Explanation was very thorough, in-depth checks to understand further into your situation and always doing their best in assisting the customer's requests. Importantly they are both very kind and always very helpful. Highly recommended. If you need any assistance pertaining to loans, please feel free to look up for Ms Lyn and Ms Cindy!!!
Lunisa Rajan
January 10, 2023.
normad awesome
3 Simple Steps

to receive
your instant cash loan

Lending Bee empowers you with the immediate financing that you need.
Submit Online Application
Register an account on our mobile app or simply fill up the loan application form. Takes only 3 mins.
Receive Application Status
Outcome of the loan with the maximum loan amount and tenure will be provided to you in less than an hour.
Fast Cash Disbursement
Head down to your selected Lending Bee® branch, sign the contract and get your money instantly.
Apply Now